By Valance Ling, Tay Wei Yi & Russel Yanjurus (BAC Apprentices) 
For many of us, at some point in our careers, we have done an internship – which means that many of us are also aware of the measly allowance interns get, or worse, unpaid internships. An internship provides many young employees their first taste of the "real world", and many interns receive a very real paycheck of $0. "Free-labour" or "cheap-labour" is a fallacious idea that has regrettably been engrained in many budget-conscious businesses. In reality, an internship is a two-way street.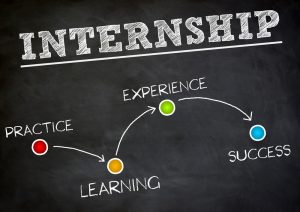 So, why should you pay your interns?  
1.Pay is a way to attract top talent
Organisations must begin with the largest pool of candidates in order to access the best and greatest talents. The truth is, the vast majority of students are unable to afford to engage in an unpaid internship. Internship candidates, like permanent job seekers, are more interested in roles that pay a fair market rate. In other words, if you opt to pay your interns, you'll have more candidates to select from – and more high-quality and culture-fit ones. In addition, treating and paying your interns well is an excellent approach to cultivate your reputation as a good organisation.  
2.Invest in your future 
According to studies, paid interns are more likely to convert to full-time employees and stay with the firm for the long term. Paying interns during their internship with your company goes to show how much you value them and what they bring to the table. This could make a difference, and persuade them towards working for your firm down the road. Furthermore, it is a fantastic method to "try before buy". Hiring your best interns into full-time positions can save time, cost, and resources in the hiring process, as they are already familiar with the firm's processes, objectives, and missions.  
3.Interns are eager learners 
The excitement of interns' first exposure to the real world drives their desire to learn something new every day. The ultimate goal for interns is to obtain professional experience. Many interns treat their internship as if it were an actual career, they want to take advantage of any opportunity to learn and grow with the company. Interns are more eager to go beyond and do more than their peers, they rarely refuse duties and even give assistance to their coworkers. Although an intern's lack of experience may appear to be a weakness, it is actually a strength that allows them to learn more quickly. You will witness significant progress in a short time if you provide a sharp learning curve and offer mentorship for your interns.   
4.A happier work life
Money can't buy happiness, many have heard this old adage quote. However, poverty can't buy anything. Although money is not the key to happiness, interns will be happier if they are getting paid in their internship. They will be more confident in their future career compared to those who are not paid, as they are not financially stressed. Most of the time people feel happy and proud of themselves when they can pay using their own money. Therefore, employers should pay interns because happy interns will have the right attitude to do their work and create a positive work environment. This will help to influence other employees in the company which can increase the productivity of the work.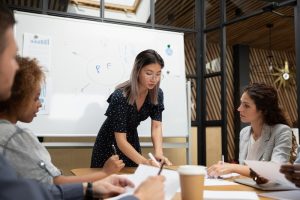 However, some employer may decide not to pay their interns because: 
Employers incur corresponding expenses
It is common for employers to perceive interns as "short-term, unskilled, and student-minded" bringing no value to their company. Some employers refuse to pay interns because they bring less experience and skills to the table compared to full time employees, and they are putting in time and effort to train interns. Here, the employer plays the role of teacher/mentor, instead of a boss. Time is money. Employers spend more of their precious time educating interns compared to entry level employees. Hiring an intern requires a lot of time for training and it could be a bet monetary wise because the probability of an intern leaving the company after an internship is high. Thus, employers decide not to pay interns. 
Low Expectation
Internships are temporary jobs. The goal of an internship is to gain valuable experience. It gives interns an insight of their dream industry, the opportunity to network and grow their practical knowledge.  Interns  are only expected to do low-level clerical and administrative tasks. Employers might have tight deadlines for a particular work and relying on interns would put them at risk. Interns rarely contribute much to the company because they only have limited understanding of their work. Thus, even if the internship is unpaid, they are still gaining real world experience that money can't buy.  However, interns are not slaves to do work for free thus all forms of hard work deserve some return or compensation.   
In conclusion, paid internships are a win-win situation for both employers and employees. The employer "wins" because of cheaper cost per hire, no cost of turnover, advancing their business agenda, and growing their capacity while at the same time capturing talents. The intern "wins" because they are able to attain valuable job experience through a paid position. In order to achieve mutual growth and benefits, employers must provide interns with the position and pay they deserve. In today's business world, no organization can afford to underestimate the value of an intern.